What is AST?
A head-to-head daily sports trivia division
12-day "Fortnights" occurring 7–8 times per year
Matches Monday through Friday only
Twenty-four hours to answer five questions
Defensive strategy to stymie your opponent
Promotion/relegation from one Fortnight to the next
Read the full rules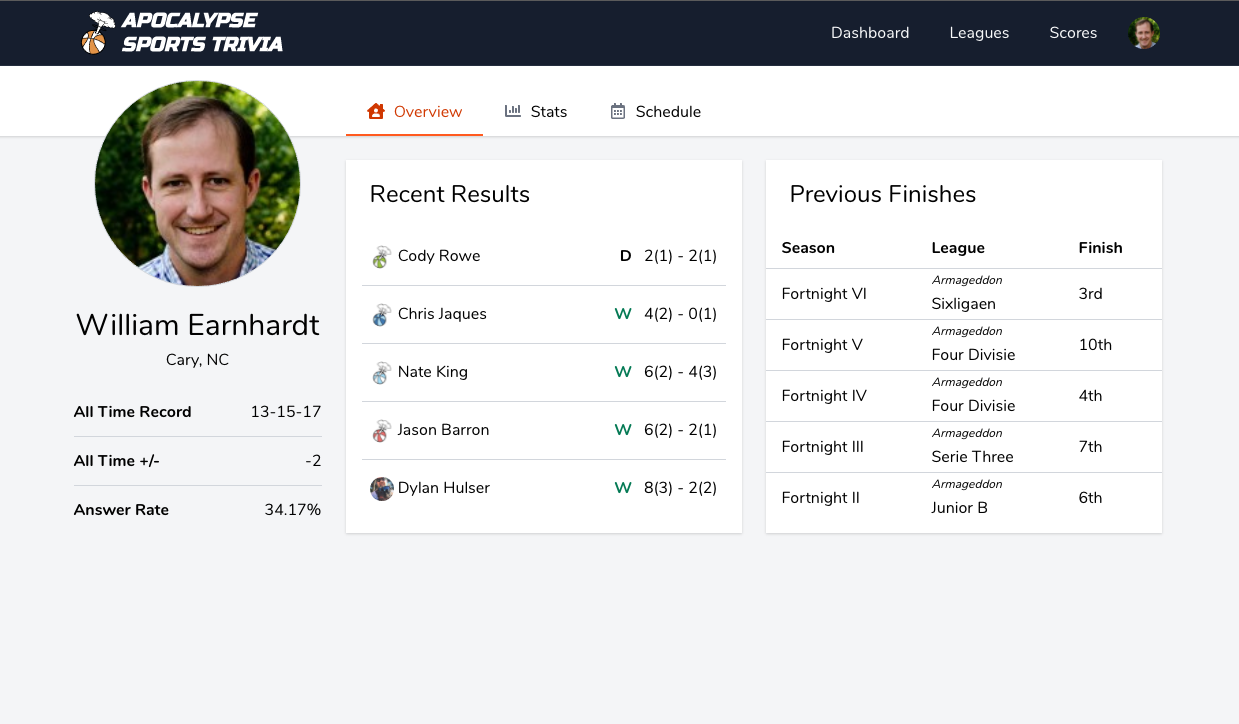 Sample Questions
Uncategorized
One of the most popular openings in chess is the Ruy ____, named after a Spanish priest who was known as one of the foremost players and theoreticians of the 16th century.
Lopez
Games
In a certain game, the names of various "coups" span a wide range, from "Belladonna" to "Crocodile" to "Deschapelles" to "Merrimac" to "Morton's Fork," while the "Alcatraz" coup is an illegal variation. What's the game?
Bridge
Soccer
Lucien Laurent was born in 1907 in the Paris suburb Saint-Maur-des-Fosses. What athletic feat, which has been duplicated more than 2,500 times since, did he accomplish for the first time approximately 10,700 kilometers southwest of his birthplace?
Scoring a World Cup goal