What is AST?
A head-to-head daily sports trivia division
12-day "Fortnights" occurring 7–8 times per year
Matches Monday through Friday only
Twenty-four hours to answer five questions
Defensive strategy to stymie your opponent
Promotion/relegation from one Fortnight to the next
Read the full rules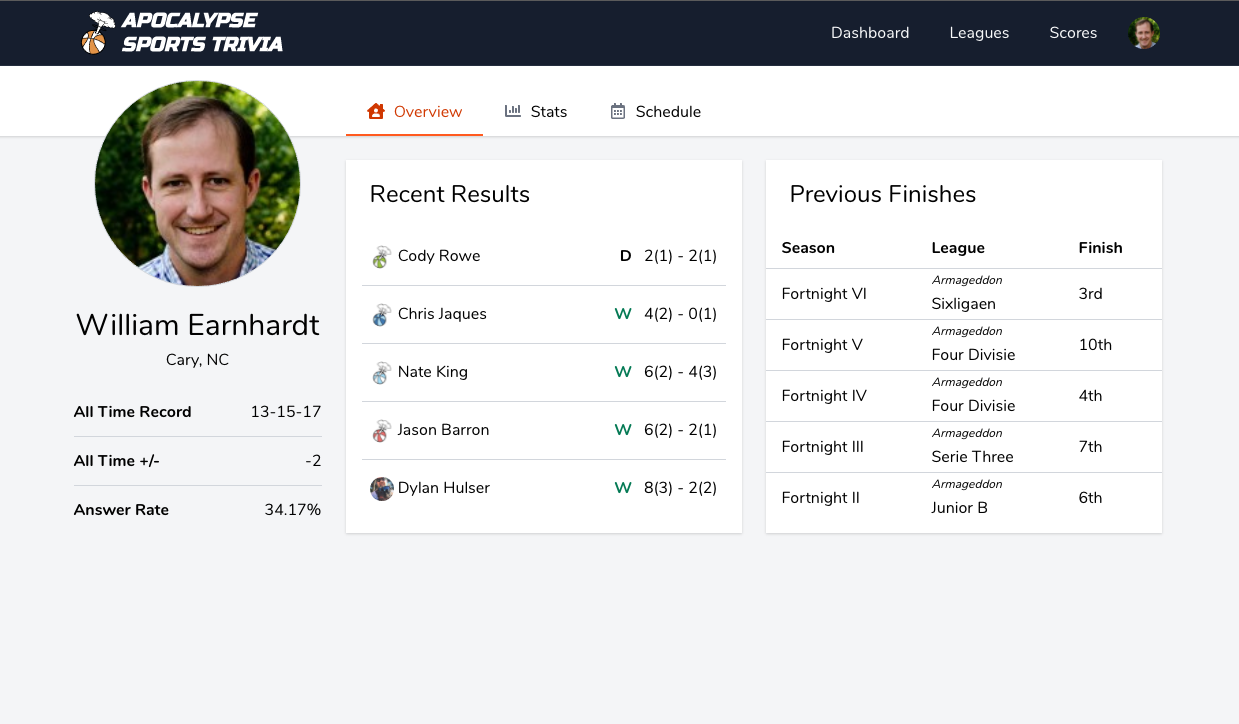 Sample Questions
Baseball
In the 2022 season, Aaron Judge leads Major League Baseball in the Wins Above Replacement stat by all three major standards—Fangraphs, Baseball Prospectus, and Baseball Reference. Give the name of either St. Louis Cardinal who is in the top four by all three measures.
Paul Goldschmidt, Nolan Arenado
Obscure
Name the nation that has won four men's FIH field hockey World Cups, more than any other nation (though they lost to the Netherlands in the 1990 final match, the one time the Cup was hosted on their home soil in Lahore).
Pakistan
Football
If we describe the AFC era as beginning in 1970, when the NFL and AFL merged, there are only two teams that currently meet the definition of "former AFC teams." As it happens, these two teams are in the top ten of NFL city pairs that are geographically farthest from each other. Name both teams. (Note: This does not count teams that have relocated but remain in the AFC, or teams that have relocated and then reformed in the original city, but remain in the AFC.)
Seattle Seahawks, Tampa Bay Buccaneers