What is AST?
A head-to-head daily sports trivia division
12-day "Fortnights" occurring 7–8 times per year
Matches Monday through Friday only
Twenty-four hours to answer five questions
Defensive strategy to stymie your opponent
Promotion/relegation from one Fortnight to the next
Read the full rules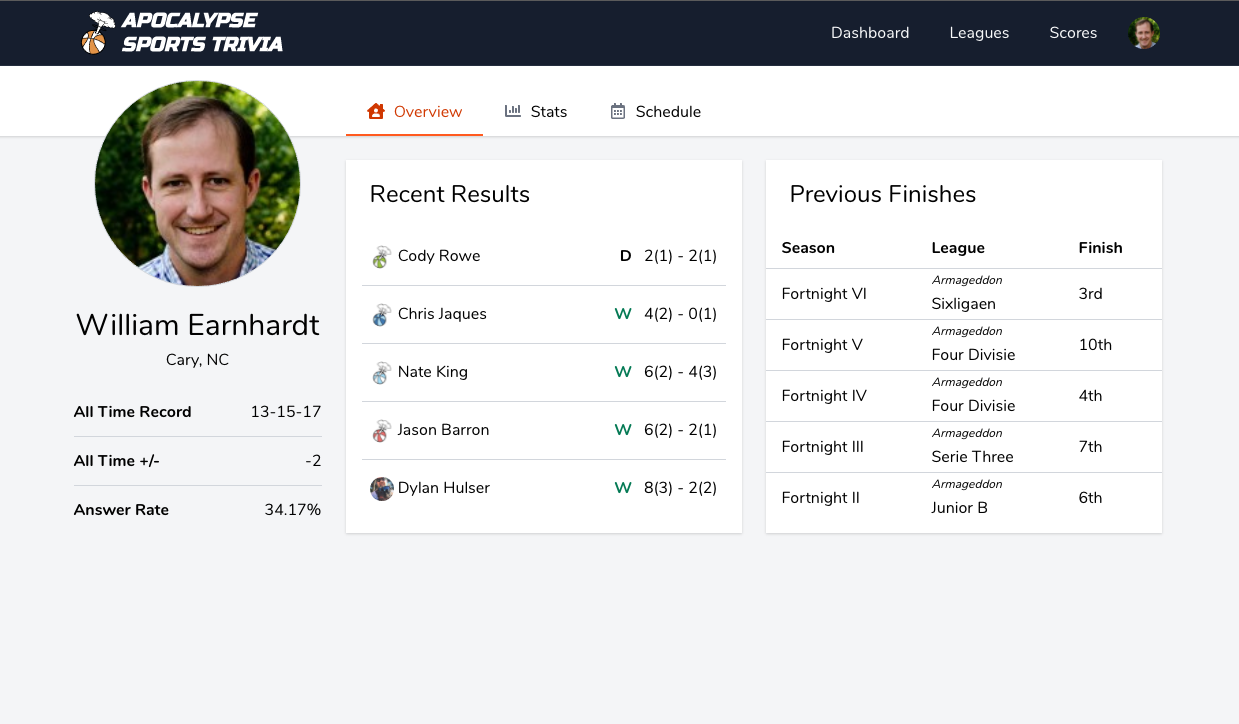 Sample Questions
Uncategorized
The football player named Joe who has won the most Super Bowls of any San Francisco 49ers starting quarterback has a last name he shares with what state?
Montana
Uncategorized
Our first stop will be on Exit 30, taking us to the City of Utica. The Handshake City has had several hockey teams call the Utica Memorial Auditorium (now the Adirondack Bank Center) home. Fitting, since everyone knows Slap Shot was filmed there—just ask anyone who's ever been to the Aud. Name any one of the seven hockey teams (six professional/semi-pro, one college) NOT named the Devils or the current incarnation of the Comets to call the AHL's most sold out arena home.
Utica College/University, Mohawk Valley Comets, Mohawk Valley Stars, Utica Bulldogs, Utica Blizzard, Mohawk Valley Prowlers, Mohawk Valley IceCats
Soccer
The top two goal scorers in the history of the Uruguayan men's national soccer team both have 132 caps as of June 5, and both are still active, with caps in 2022. Name either player.
Luis Suarez, Edinson Cavani