What is AST?
A head-to-head daily sports trivia division
12-day "Fortnights" occurring 7–8 times per year
Matches Monday through Friday only
Twenty-four hours to answer five questions
Defensive strategy to stymie your opponent
Promotion/relegation from one Fortnight to the next
Read the full rules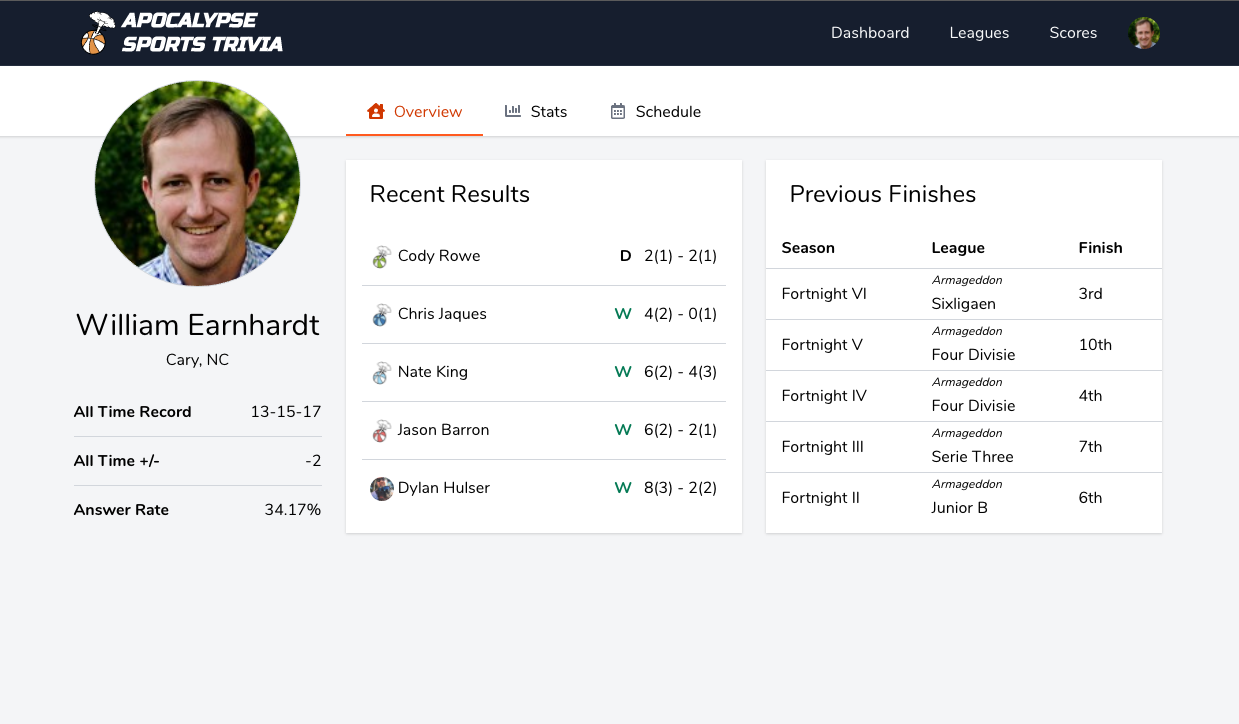 Sample Questions
Racing & Combat
Aleksandr Karelin, a three-time Olympic gold medalist, finished his professional career in Greco-Roman wrestling with a lifetime record of 887-2. One of those two losses came in the final match of his career, at the 2000 Olympics. Give the first and last name of the man who defeated Karelin in the gold medal match. (Hint: He shares a last name with the current New York Yankee who has played with the team the longest.)

(Note: Again, first and last name are required for this answer.)
Rulon Gardner
Uncategorized
PRE-QUESTION NOTE: Today is a Theme Day. Theme days can be overt, or they can be subtle and connected, in such a way that figuring out the theme may help you answer the questions. Good luck.
Give the two initials shared by a 2014 Biletnikoff Award winner who has subsequently made four Pro Bowls AND a Cuban-born man who owns the same record in both his sport and the Guinness Book of World Records.
AC
Soccer
Alberto J. Armando and Antonio V. Liberti are the namesakes of stadiums (about 15 km apart) that are home to two massive rivals in the world of club soccer. Name both clubs.
Boca Juniors, River Plate