What is AST?
A head-to-head daily sports trivia league
10-day "Fortnights" occurring 7–8 times per year
Matches Monday through Friday only
Twenty-four hours to answer five questions
Defensive strategy to stymie your opponent
Promotion/relegation from one Fortnight to the next
Read the full rules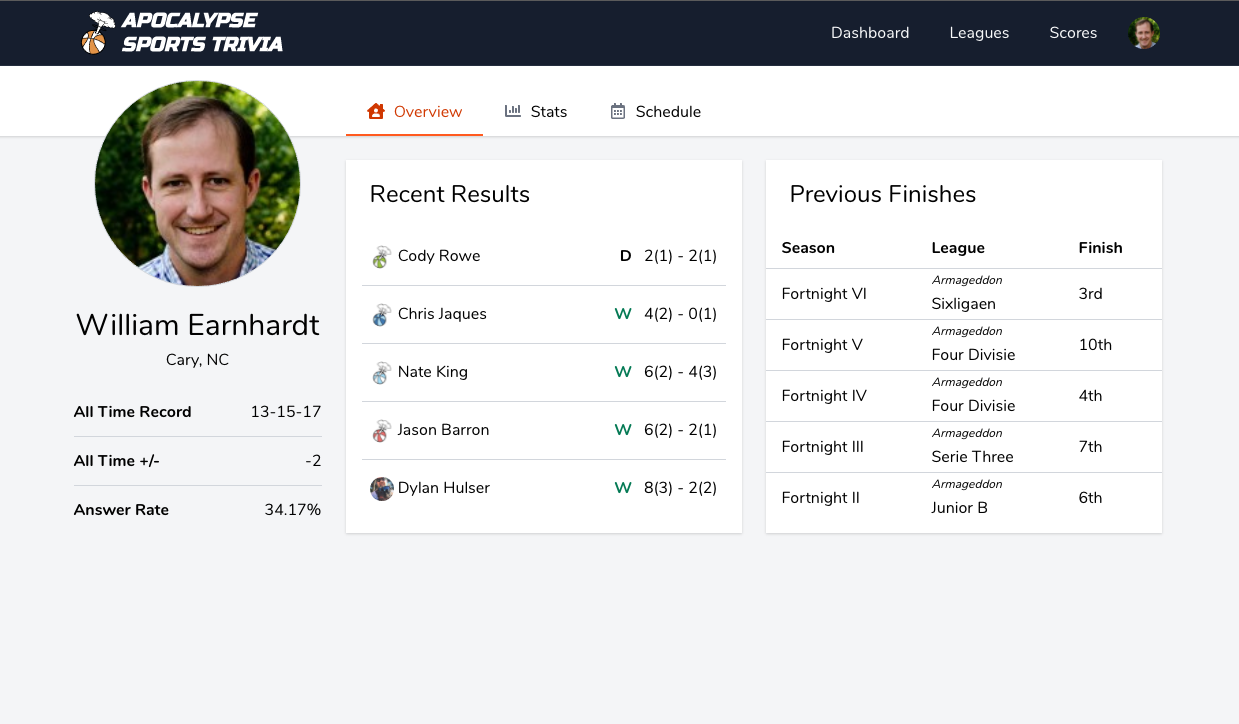 Sample Questions
Obscure
Digest the following scene: A team of five players stand in a straight line. Fourteen meters away, an opponent throws a frisbee at them as hard as possible, hoping to score a point if his targets lack the intestinal fortitude to stand firm and catch the disc with one hand. What one-word game is described here?
Guts
Olympics
The owner of "Yuki's Diffusion," a Seattle beauty salon founded in the late '70s and still operating today, is the father of the most decorated winter Olympian in American history. What is Yuki's last name?
Ohno
Football
The Platypus Trophy is given to the winner of a certain college football rivalry game because a platypus looks, at least to some, like a hybrid of what two other animals?
Duck, Beaver