What is AST?
A head-to-head daily sports trivia division
12-day "Fortnights" occurring 7–8 times per year
Matches Monday through Friday only
Twenty-four hours to answer five questions
Defensive strategy to stymie your opponent
Promotion/relegation from one Fortnight to the next
Read the full rules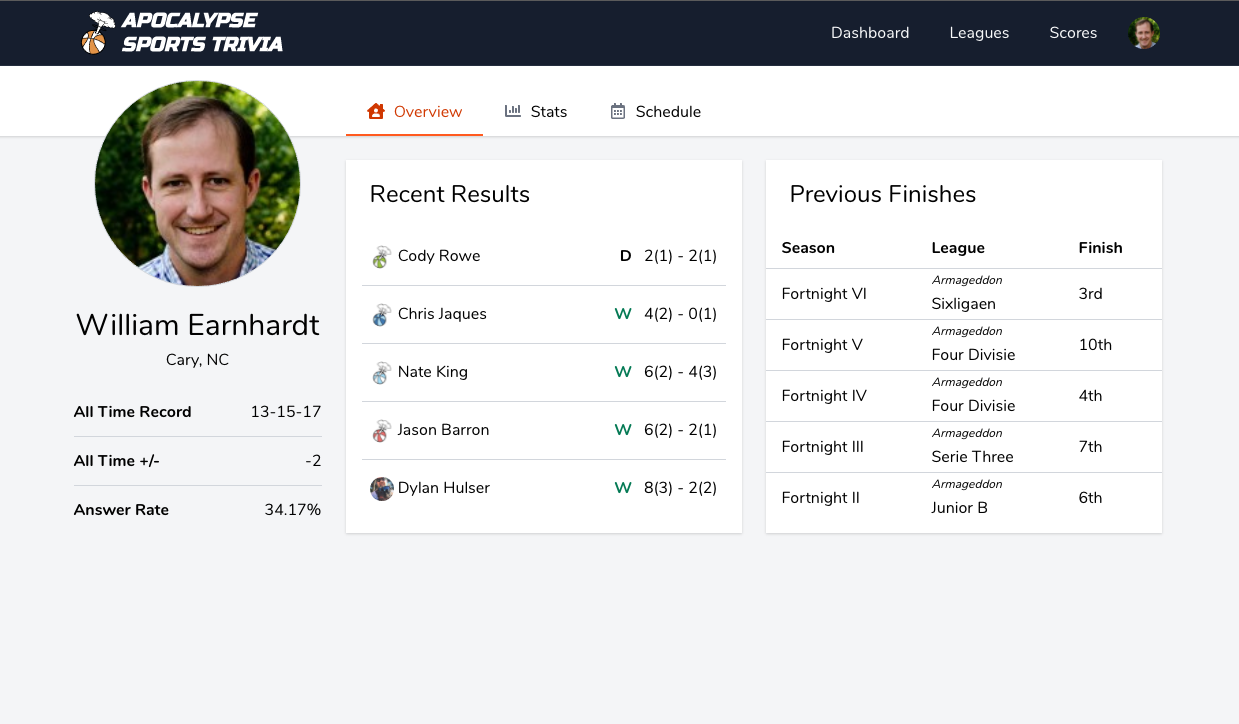 Sample Questions
Football
Give the common two-word nickname for the 134-foot by 68-foot "Word of Life" mural, painted on the facade of a library in Indiana.
Touchdown Jesus
Baseball
What was the name of the bat that broke in half during the ninth inning of a one-game playoff between the New York Knights and the Pittsburgh Pirates with Roy Hobbs at the plate?
Wonderboy
Uncategorized
1996

In 1996, the New York Yankees broke a 17 season drought and captured their first World Series since 1977, besting defending champion Atlanta in 6 games. The Yankees featured four future Hall of Fame players on that roster, two of which were Derek Jeter and Mariano Rivera. Name either of the other two.
Wade Boggs or Tim Raines.