What is AST?
A head-to-head daily sports trivia division
12-day "Fortnights" occurring 7–8 times per year
Matches Monday through Friday only
Twenty-four hours to answer five questions
Defensive strategy to stymie your opponent
Promotion/relegation from one Fortnight to the next
Read the full rules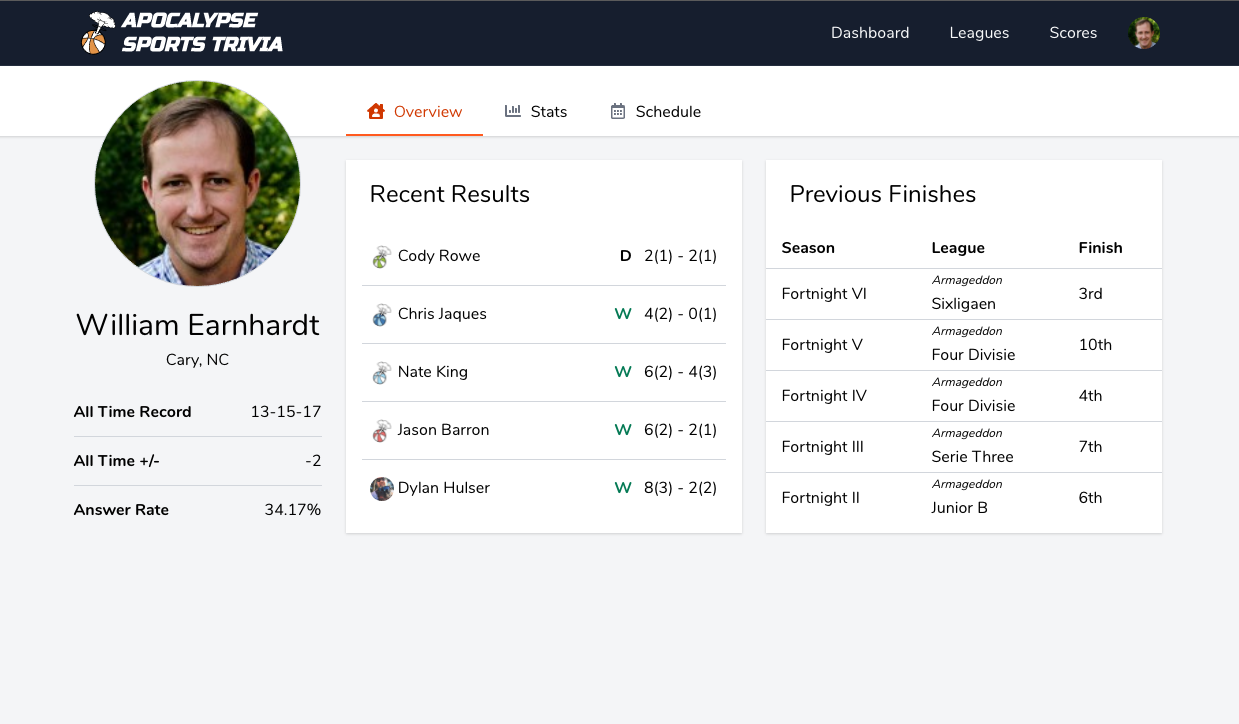 Sample Questions
Soccer
Give the first name most commonly used by the athlete depicted in the figurine below. Among other achievements, this Selma, AL native held the record for most international goals scored by any player, from any country, until 2013.
(Incidentally, the figurine in question is a Matryoshka doll, also known as a nesting doll, which thefreedictionary.com defines as "A set of wooden dolls of different sizes, designed so that each of the smaller dolls can be nested inside the next largest doll.")
Mia
Games
Blackrock Mountain, Atal'Hakkar, Durotar, Ahn'Qiraj, Zul'Gurub, the Scarab Wall, and the Elemental Plane are all locations associated with what?
World of Warcraft
Uncategorized
The foundation of the all-conquering West Indies team that dominated cricket during my childhood, going undefeated in Test series from 1980 through 1994, was their production line of fast bowlers capable of maiming a batter at any given moment. The greatest of them all was Malcolm Marshall, the most devastating in short spells was Curtly Ambrose, but the fastest of them all might have been Jamaica's Michael Holding, whose bowling delivery had a short, casual light-footed run-up, which stood in contrast to the long-striding speedy approach of most fast bowlers, and served to give him one of the great nicknames in sport. What was that nickname?


A. Kingston Cobra
B. Whispering Death
C. Great Vengeance and Furious Anger
D. Afternoon Goodnight
B